Professors of Practice Engineering & MBA Programme
Mr. Syed Mohamed
HEAD/ICTS ENGINEERING AND MBA
View More
X
Mr. Syed Mohamed
HEAD/ICTS
Engineering and MBA
Over 40 years of global experience in the field of IT, having worked in various global Fortune 100 companies. Managed a 2500 member strong IT team and overlooked an annual turn over of US$ 80 million in this role as QA Head – India. During this period has held various leadership and executive roles.
Currently working as Head – ICTS, Vinayaka Missions Research Foundation. Working to ensure that the colleges are enabled with the right infrastructure and also working with the academic community to ensure that recent transformations that are happening in the field of IT is embedded as curriculum for the students to make them market ready on completion of their studies. Continuing to work with various colleges and providing Faculty Development Program and also training students on the following areas– Soft skills, Time Management, Etiquette, Communication, Group Discussion, Interview etc. As part of the IT career have experience in Program Management, Center of Excellence (CoE) Establishment, Recruitment & Contracting, Delivery Management, Training & Certification, Competency & Knowledge Management, Requirement Management & Fulfilment – Staffing. Have a vast experience in QA Consulting to a large number of clientele across the globe for various leading Retail, Healthcare, Financial Services and Travel & Logistics organizations. During his tenure in IT, was also responsible for the Industry Academic collaboration and was instrumental in training students in colleges so that they can be made employable on completion of their studies.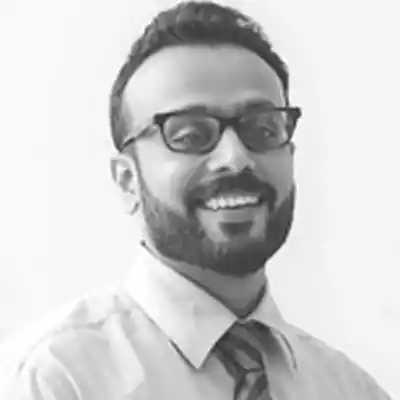 Dr. Anish K Ravi
Deputy Director Professional Programmes - MBA
View More
X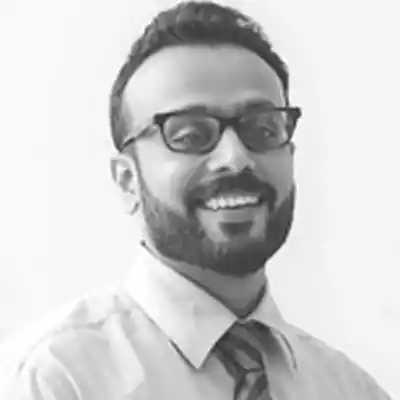 Dr. Anish K. Ravi
Deputy Director Professional Programmes - MBA
Dr. Anish K Ravi is a marketing enthusiast, academician, and author with over 17 years of experience spanning both the fast-paced world of financial services and banking, as well as higher education. Currently serving as the Deputy Director of Professional Programs at Vinayaka Mission's Research Foundation, Anish has a proven track record of academic excellence, seamlessly integrated with practical, real-world expertise. After making a name for himself in the financial sector with companies like Citi Bank and HDFC Bank—where he garnered both the Gold and Silver Star Employee awards—Anish transitioned to academia. In 2013, he made a life-changing decision to leave the corporate world and pursue his passion for teaching and writing, beginning his teaching career at Chennai Business School. His teaching philosophy centres around collaborative learning and the "learning-by-doing" method, which he believes make learning an engaging and enjoyable experience while promoting out-of-the-box thinking within a real-life context. He holds a Ph.D. in Marketing, a Master's in Global Business Leadership and Management, and a Master's in International Business. His robust academic background serves as the bedrock upon which he has built an illustrious career. Anish is the author of three seminal books: "Reimagining Marketing" (2019), "Winning Digital Way" (2021), and "Brand Mastery" (2023). His articles and research papers have been featured in national and international journals, including The Hindu BusinessLine. At the postgraduate and executive levels, Dr. Anish specializes in an array of subjects such as Marketing Management, Customer Relationship Management, Rural and Social Enterprise Marketing, Brand Management, Sales and Distribution Management, B2B and Key Account Management, and Strategic Management.Dr. Anish K Ravi embodies a unique blend of academic rigour and practical ingenuity. Far from being a mere observer, he is a proactive contributor to the evolving landscape of marketing. Through his multifaceted roles, he has made it his mission to impart knowledge that is not only theoretically sound but also pragmatically viable, thereby shaping the marketers of tomorrow.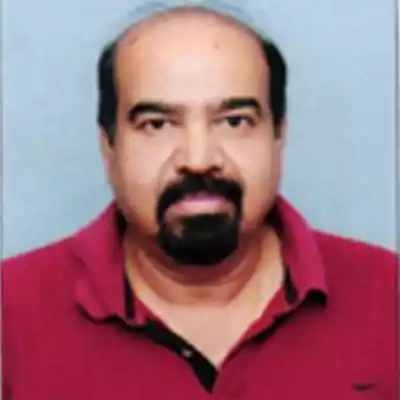 Mr. Suresh Raman
Head, HRMBA
View More
X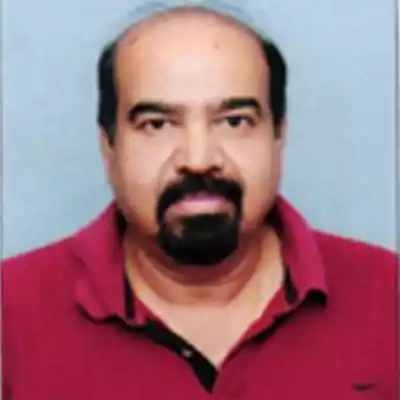 Mr. Suresh Raman
Head, HR MBA
Suresh Raman is basically a science graduate with a law and management degrees from reputed Indian institutes. He has worked in critical roles of organization development areas across various industries. He is a quick learner and a hands-on professional connecting people with business on the one hand as an individual and creating systems and processes on the other hand for organizations and institutes. Currently working as Head- HR (AVMC). A strategic business leader at Board - level with significant experience in organization governance practices. Operational excellence and specialized in building organizations' capacity - aligning structure, building staff/skills/systems/processes to drive growth, innovation, and continuous improvement. Wide experience in change management and transformation processes. A seasoned HR leader with over 3+decades of high-quality experience in various industry segments across Manufacturing/Retail/Services/IT/BPO/Professional Services firms/Healthcare/Medical Education. Direct involvement in the planning and implementation of business strategy for development and expansion in highly complex and multi- cultural environments including customer interface, evaluation and transition, building customer - centric leadership teams and driving high performance team accomplishments. Primary strengths in employee relations, performance management coaching, leadership building, recruitment, compensation, compliance, organizational development and training.
View More
X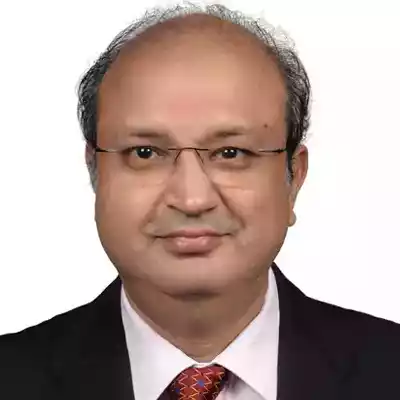 Mr. Sundar Varanasi
Software Industry Professor of Practice
Mr. Sundar Varanasi has more than 25 years of experience in the Software Industry in Practice, Program / Project, Delivery Managements, PreSales and Consulting. He has incubated several Service Lines, while holding responsible / leadership positions in large companies. His work largely was involved in the Application Services and has also managed large projects the Infrastructure services. This involved managing teams spread across Geos. Sundar likes to form teams by bringing people together and solving problems. Has spoken / lectured in several forums such as Step-IN, ISQT International. ESCI, ISACA, Engineering Colleges etc. He has worked in USA, Kenya, Japan, UK, Germany besides India.